WEEK4-presentation
Yuanyuan Wei - Sun 29 March 2020, 8:16 pm
Modified: Sun 29 March 2020, 8:18 pm
About proposal
This week, we finished the first proposal of the physical device, which including the video and pitch. The name of our system is Hasaki, which is a hearing-centric swordman somatic game.
Individual task-Scenario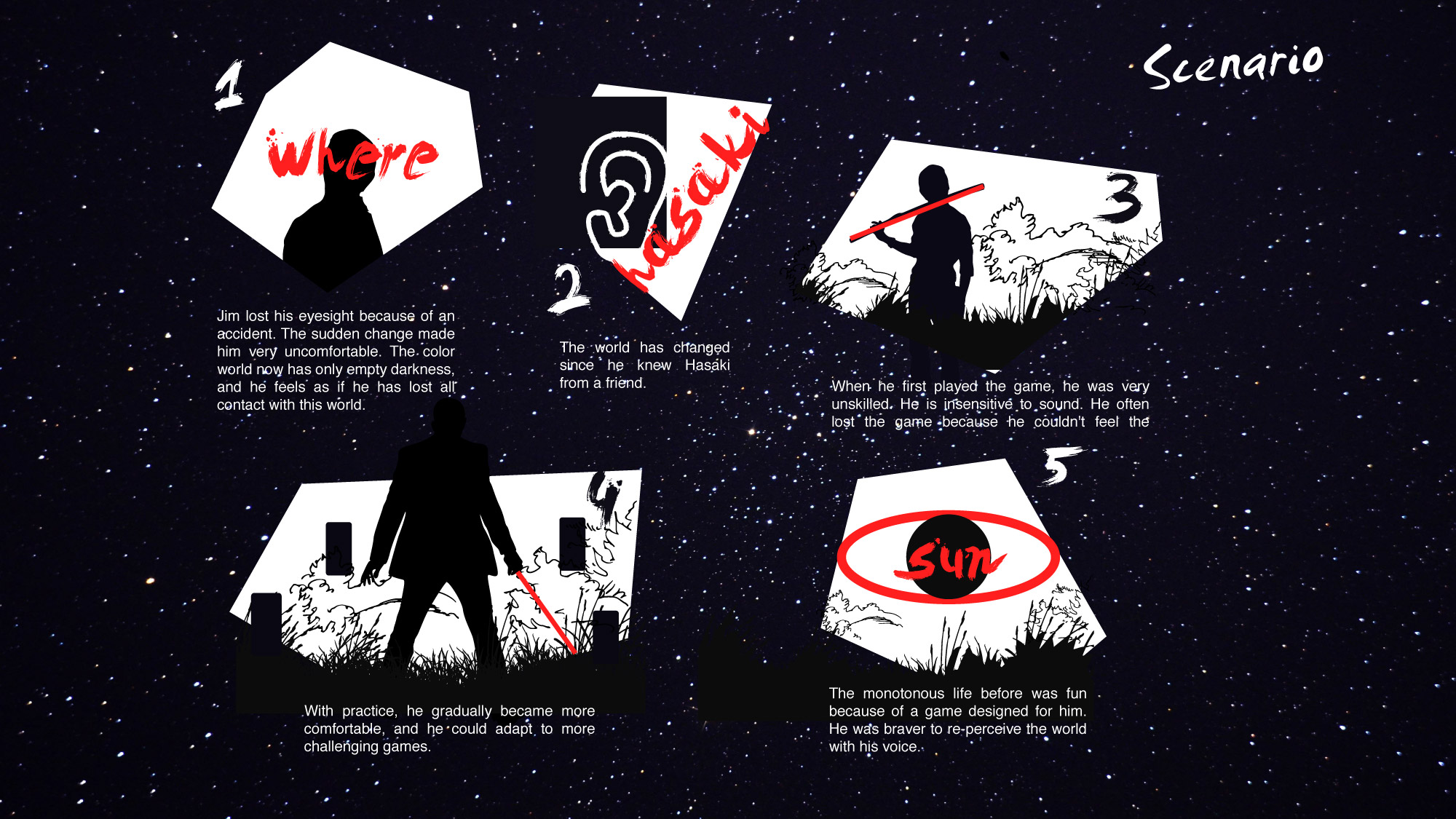 I created the scenario of the proposal. The storyline is as follows:
Jim lost his eyesight because of an accident. The sudden change made him very uncomfortable. The color world now has only empty darkness, and he feels as if he has lost all contact with this world.
The world has changed since he knew Hasaki from a friend.
When he first played the game, he was very unskilled. He is insensitive to sound. He often lost the game because he couldn't feel the sound.
With practice, he gradually became more comfortable, and he could adapt to more challenging games.
The monotonous life before was fun because of a game designed for him. He was braver to re-perceive the world with his voice.
Individual task -Target users
I created two target users with this work. One personal is for common people, and another is for blindmen.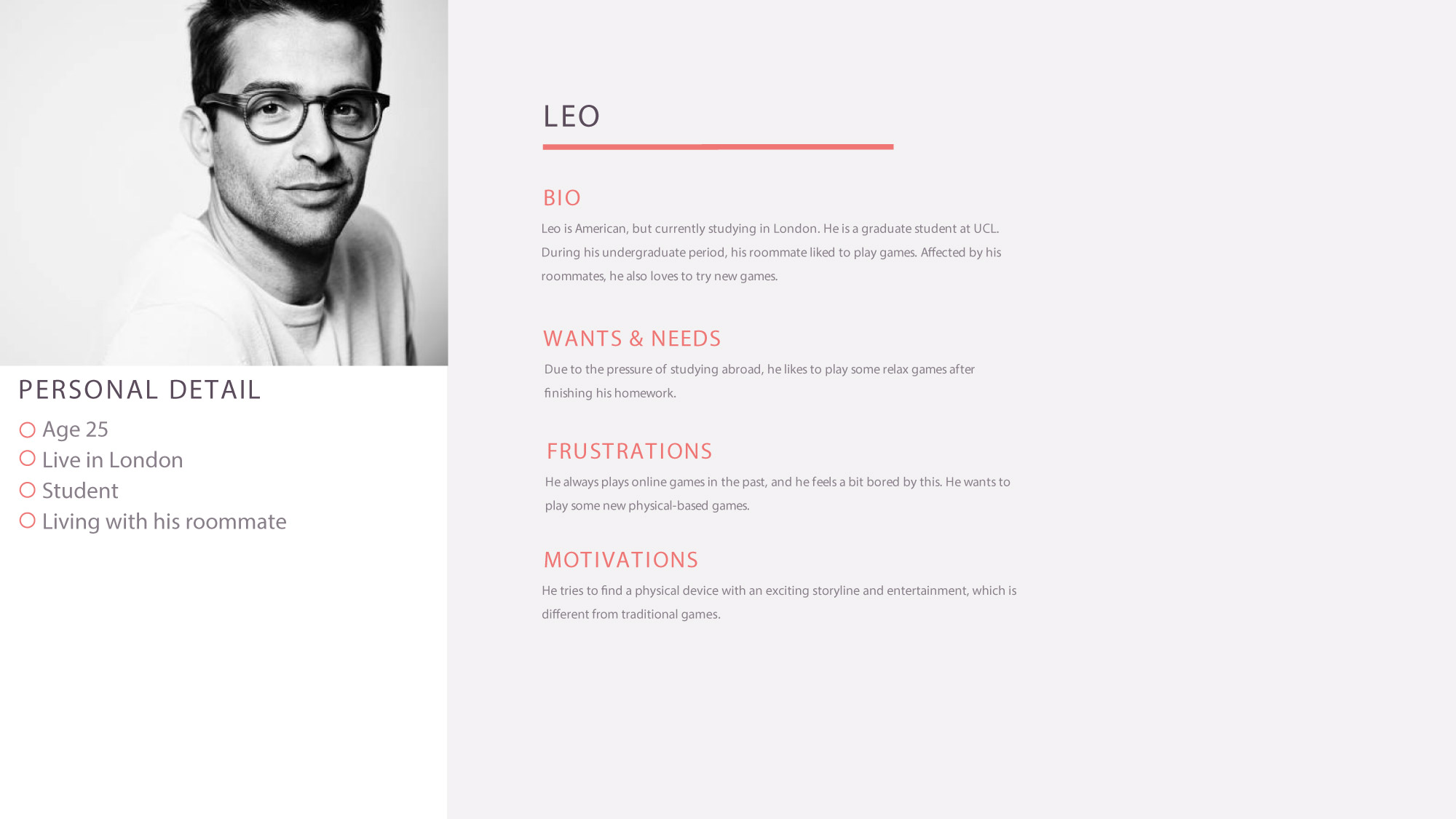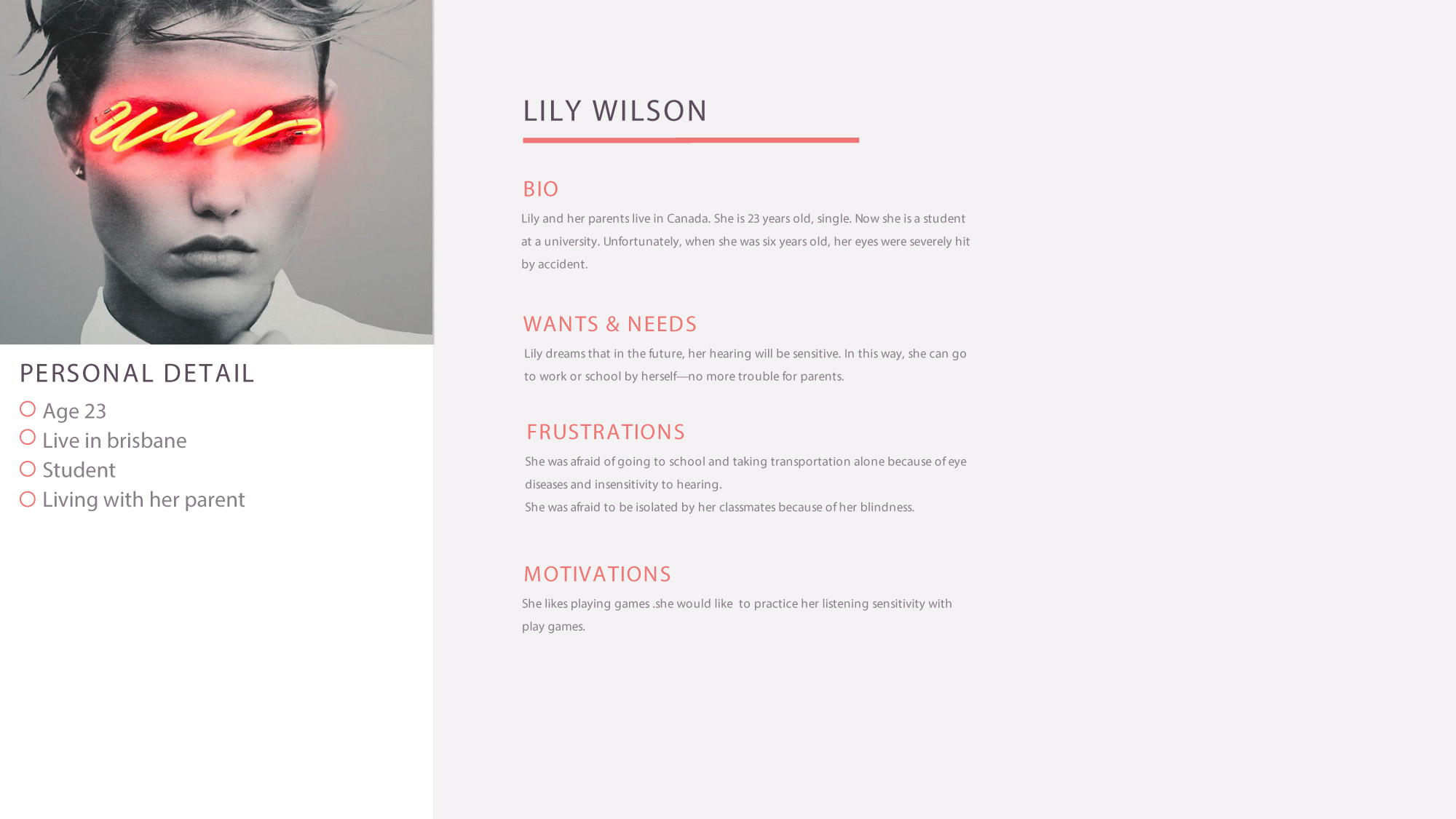 Comments of presentation
Bata skwad
The problem of the trust of the phone is always dull people. The theme forced on Personality is a great way to reconsider the issue. How its work process is clear to show in the presentation. Trying to rethink about the machine exterior which suitable to ergonomics.
Fitlody
The overall work is pretty good. The combination of fitness and music to design somatosensory games is an exciting starting point. The sketch can let users know this device more clearly. Persona is designed to be very concise so that the audience can clearly understand the target user. Perhaps the scenario could be further improved, but the current is not very detailed. Body storming is very interesting, and from the video, we will know how this device works.
Negative Nancies
This idea is fascinating, the introduction and storyboard of this device are very detailed. However, The sketch maybe needs to improve. Tring to make the sketch more detailed. Target users possibly need to add motivation and user detail.
EMS - Housework
The design of the personas is excellent. I could easily find the characteristics of the user. Consider the detailed storyboard.
Zoomista
The project has a useful review of the literature. In the presentation, each part has a bright showing. Using emotional color is an enchanting design idea.
Botherhood
Brotherhood could solve the problem when people are waiting for a long time—considering make the video voice louder because sometimes the dubbing of the video is not particularly precise. In addition, Showing technique solutions are significant parts because it will be showing how it works.
Lome
Using flower is interesting in the design idea. The scenarios are clear. On the other hand, Trying to find a way to encourage users to keep a good mood.