About online coures
During the meeting on Tuesday and Thursday, the team and I organized a team report and individual report to tutor. We also discussed the content of the project proposal.
Team meeting
This week, our team finished the group meeting. We separated each team member's task and discussed the response to feedback.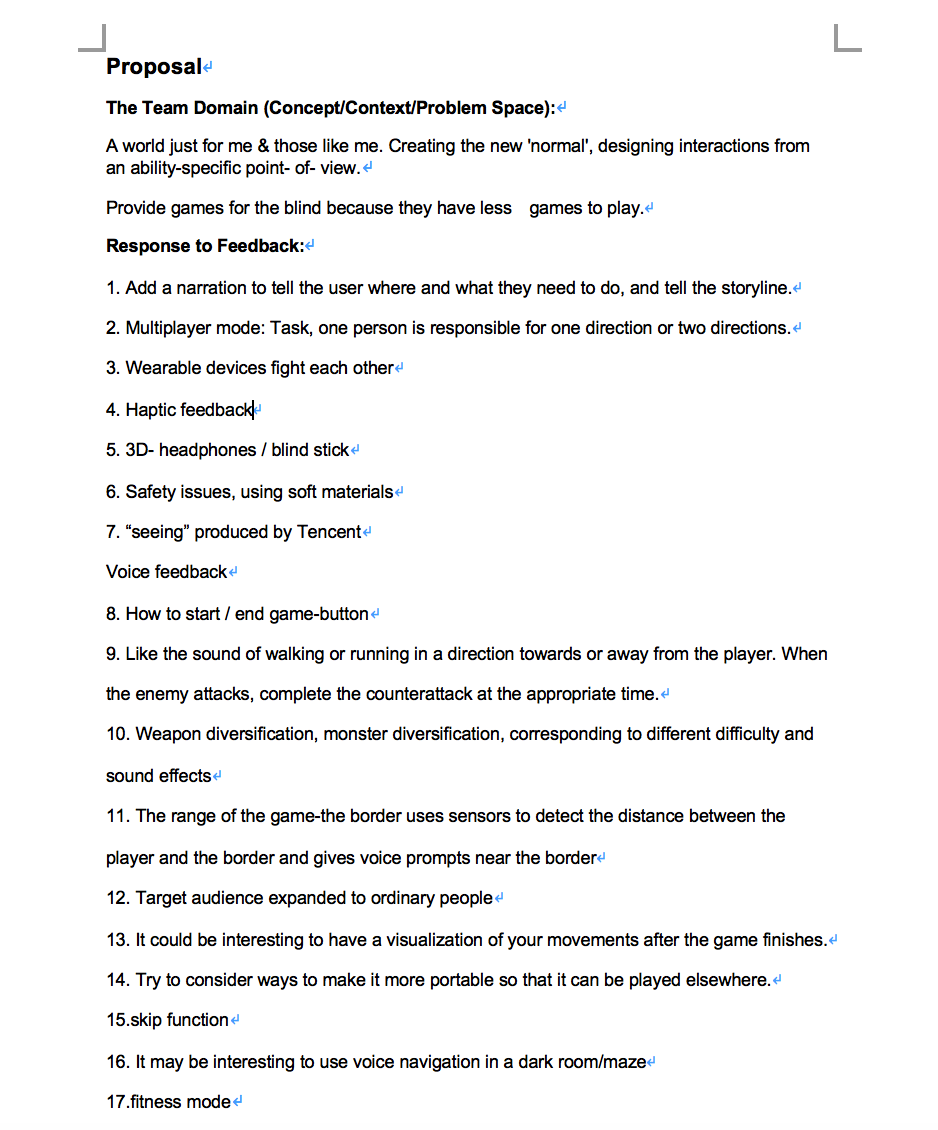 The response to feedback gave us more inspiration for the project. For example, using 3D- headphones in this game, the target audience expanded to ordinary people. It will be useful in the next process that we transform ours' project.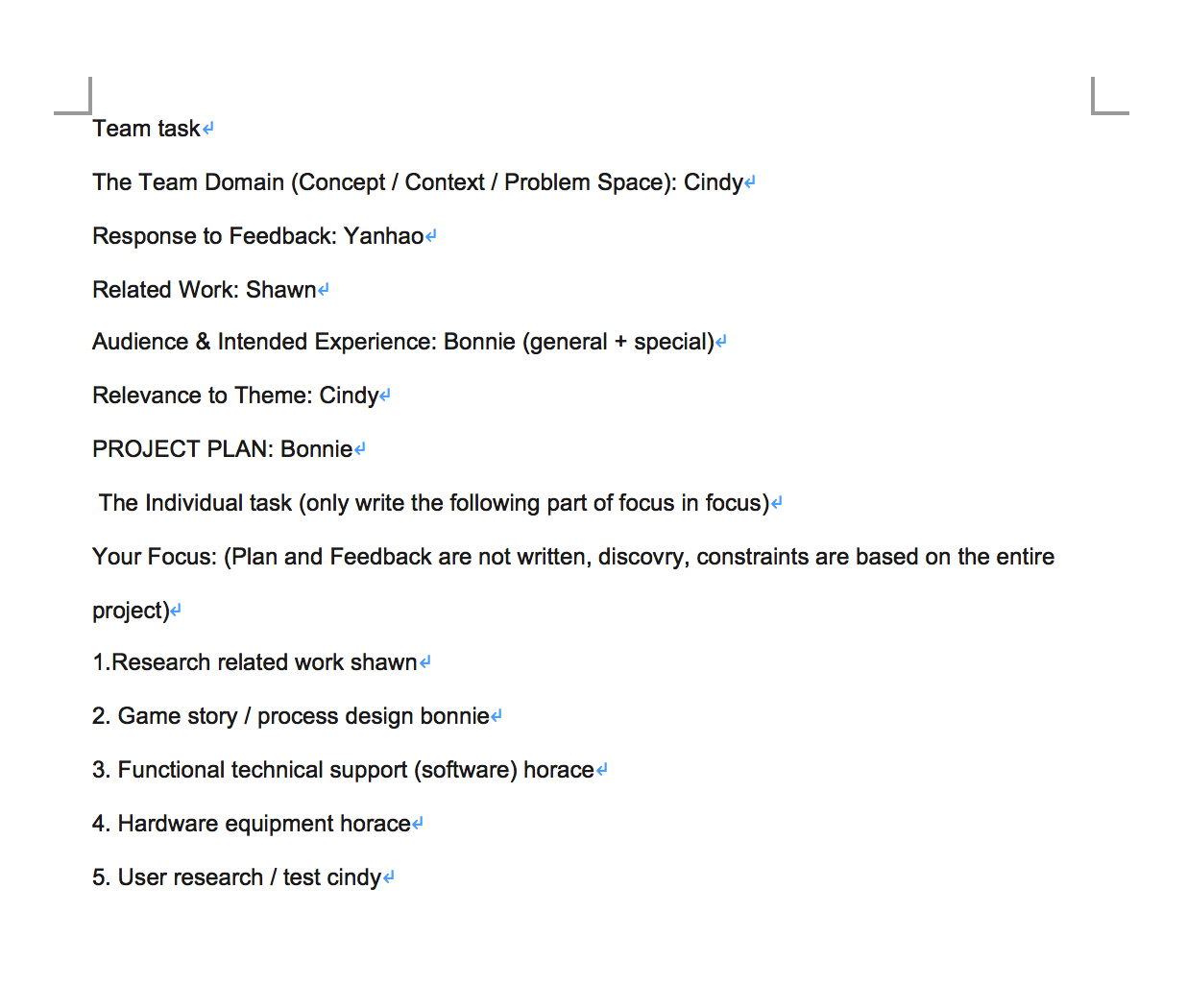 Individual works
I finished about the team work's project proposal part about relevance to theme and i will finished the individual proposal as soon as possible in the next Monday and Tuesday